Aircraft buying & leasing
   
Choosing aircraft – how to find the best jet for You?
If You want to buy a private or business jet, there are 2 main questions You have to answer: what is the right aircraft for You and how much does it cost to buy and fly with it? If Your answers are wrong – You'll lose money. Actually, a lot of money, because in business aviation we talk about millions.
"Aviacom" will help you determine and establish your needs for an aircraft, including aircraft type, model, year, equipment, price, maintenance and management expenses while keeping You within your budget.  
Before Your decision – as much offers as possible
We are independent consultants, not dealers of any aircraft manufacture, so can help You to find the most optimal aircraft, which will suit the best Your requirements without financial loss. We offer wide choice and special conditions in buying and leasing process of new and used aircrafts, because have direct contacts with biggest business jet manufacturers as Bombardier (Learjet, Challenger, Global Express), Cessna Dassault (Falcon), Diamond, Eclipse Aerospace, Embraer, Gulfstream, Hawker Beechcraft, Piaggio (Avanti), Pilatus, Socata (TBM).  
 FREE CONSULTATION
Enter and get information, how to find a suitable aircraft and avoid financial loss. 
AIRCRAFT BUYING: OPTIMIZATION OF PRICES AND EXPENSES
Usually sellers and manufacturers promote their aircrafts as the best ones. So if You don't know real situation in the market and various alternatives, You risk to overpay for a business jet, which even doesn't meet all Your needs, and may have a lot of big unexpected expenses later.
Detailed analysis of aircraft maintenance and operating costs is the only way to avoid financial problems. Business aviation company "Aviacom" offer full package of  consultations and analysis tools, which will help You to avoid financial loss during the aircraft baying process and flying with it.  
Budget analysis – how to know the REAL aircraft cost?
Do You know who usually overpay for business jets? Practice shows, that people, who have bought aircraft according to advices of their friends, but not business aviation specialists. The main problem, why they feel disappointed, was that aircraft maintenance expenses were much higher than they expected.     
Using out financial analysis tools we will evaluate full range of Your potential expenses and calculate REAL budget for aircraft maintenance and flights.  It will help You to avoid expenses, which sellers or manufacturers often do not tell about before the deal.  
The deal – how to reduce price to 20-30%? 
We will negotiate on Your behalf for the best possible price and buying terms for chosen aircraft. According to our experience in business aircraft buying/selling field, we usually have negotiated 20-30% off from the first offered price. 
How to get 4,5­% fixed bank interest per year for aircraft leasing?
In many cases for aircraft buyers it's difficult to get a loan without additional guarantees, especially when means are from non resident companies. "Aviacom" provides with effective individual financial solutions in aircraft buying or leasing process according to particular situation of the client.
We offer aircraft finance leasing from 4,5­% fixed bank interest per year for business jets, certificated in the Europe (EASA) and registered in the EU only. Initial payment – from 20%. Lease period – up to10 years. Minimal sum of financing is from 3,000,000 $.  
Are You sure that don't overpay for offered aircraft?
Ask for AVIACOM free consultation and check our "7 steps of aircraft purchase optimization".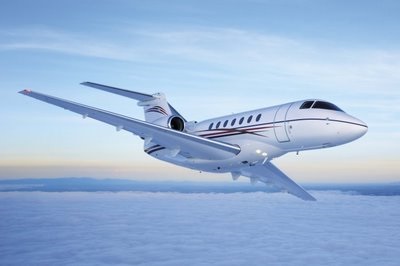 FREE CONSULTATION
Enter Your e-mail below & our team will connect You in 1 day.
Don't waste Your money without consulting with us! It's for free.