Aircraft
management
optimization:
Dangers
of
too
small
aircraft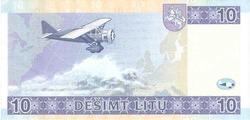 "When trying to optimize the aircraft management cost, it is very easy to make another mistake - to buy too small a plane," says Remigijus Balciunas, Aircraft Management Company AVIACOM, based in Vilnius, Lithuania. 
According to him, if you want to buy a smaller and, accordingly, cheaper aircraft, you can face with a problem that it won't reach your destination point without landing(s) for refuel.
"Pay attention that manufactures or sellers usually point the maximum range of an aircraft in their advertising booklets, but they often hide that it may be reach only when the aircraft is empty. The maximum range, which can reach an aircraft without refuel landing, depends on its weight," advices R. Balčiūnas, who has 30 years of experience as a business jet pilot as well.
For example, if you want to fly from Moscow to London with 5 friends in a small 6-seated business jet, you will surely need a landing for refuelling. It means, that journey will cost you more, because you'll will have to pay airport fees for an additional landing and buy likely more expensive fuel than in your home base. Also you will sūrely lose at least 1 hour of your time. "You need to have this information in mind choosing your business aircraft and calculating aircrart management cost," says R. Balčiūnas. 
With Aircraft management Company AVIACOM you can avoid more aircraft purchasing and management mistakes, which can cost you millions. 
We can help you to execute accurately these steps of aircraft purchasing in order to fly without worries and save on aircraft management:
Cost and expenses analysis
Evaluation of needs
Check of aircraft's technical condition
Demo flight
Negotiations on a final cost
Choice of the most appropriate financing solution
Aircraft registration, choice of management company and crew recruitment services
Even 1 mistake in this process can lead you to a loss of millions. Aircraft Management Company AVIACOM is ready to be your reliable European partner in business jet purchasing process.
Please contact us for advices.